ABOUT THE AWARDS
Find out about the changes we have made for the 10th Anniversary of the Australia China Alumni Awards
2019 Categories
NOMINATIONS
Learn how to nominate yourself or a fellow alumnus/alumna for 8 categories. Nominations for the 2019 Awards have open on 1st July.
SPONSORSHIP
Raise the profile of your organisation and support the Australia-China community by getting involved.
YOUR LIFELONG CONNECTION TO AUSTRALIA
Australia China Alumni Association
Established in 2007 with the support of the Australian Ambassador to China. Network of over 26,000+ Australian alumni across greater China. As a non-for-profit organisation, we are supported by our partner universities, the Australian government and our strategic and corporate partners, helping us develop into Australia's largest people-to-people alumni network in China.
Learn More
Join ACAA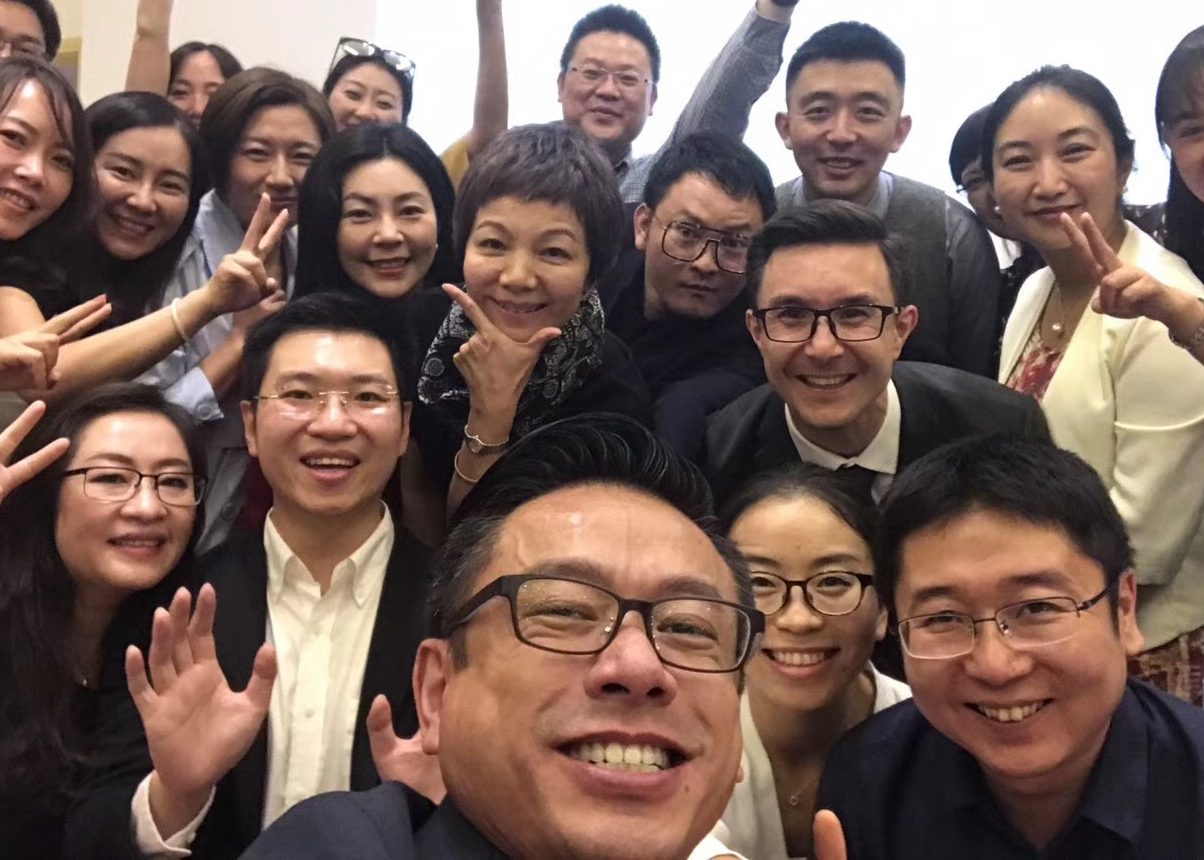 What the ACAA Offers
Our platform provides support and engagement for Australian alumni in China in order to build a stronger Australia-China community and to showcase the stregnths of Australian education.
Our Partners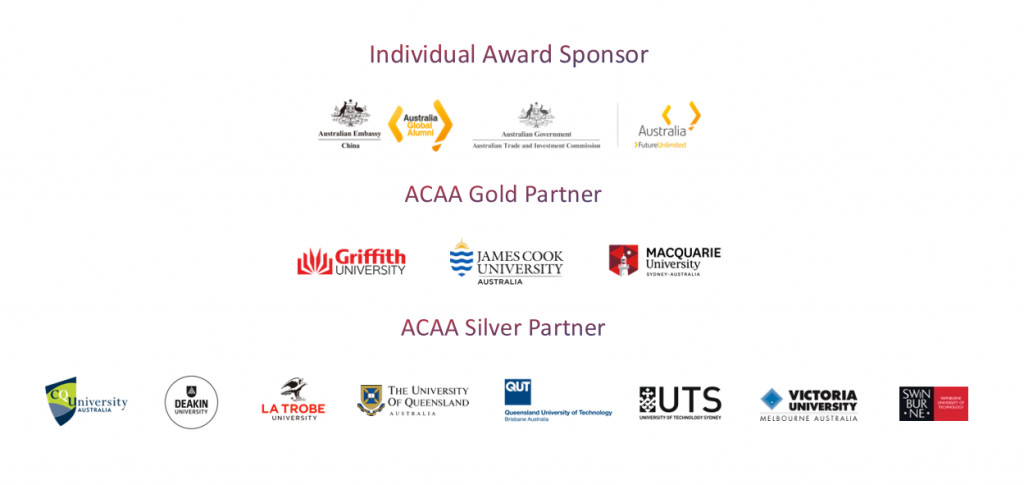 ALUMNI MEMBERS
awards WINNERS
AWARDS NOMINATIONS
AWARDS ATTENDEES
Contact Us
Our team are based in Beijing, Shanghai, Guangzhou and Brisbane