ABOUT THE AWARDS
Find out about the changes we have made for the 10th Anniversary of the Australia China Alumni Awards
2018 Categories
NOMINATIONS
Learn how to nominate yourself or a fellow alumnus/alumna for 8 categories
SPONSORSHIP
Raise the profile of your organisation and support the Australia-China community by getting involved
YOUR LIFELONG CONNECTION TO AUSTRALIA
Australia China Alumni Association
Established in 2007 with the support of the Australian Ambassador to China. Network of over 20,000+ Australian alumni across greater China.
As a non-for-profit organisation, we are supported by our partner universities, the Australian government and our strategic and corporate partners, helping us develop into Australia's largest people-to-people alumni network in China.
Learn More
Join ACAA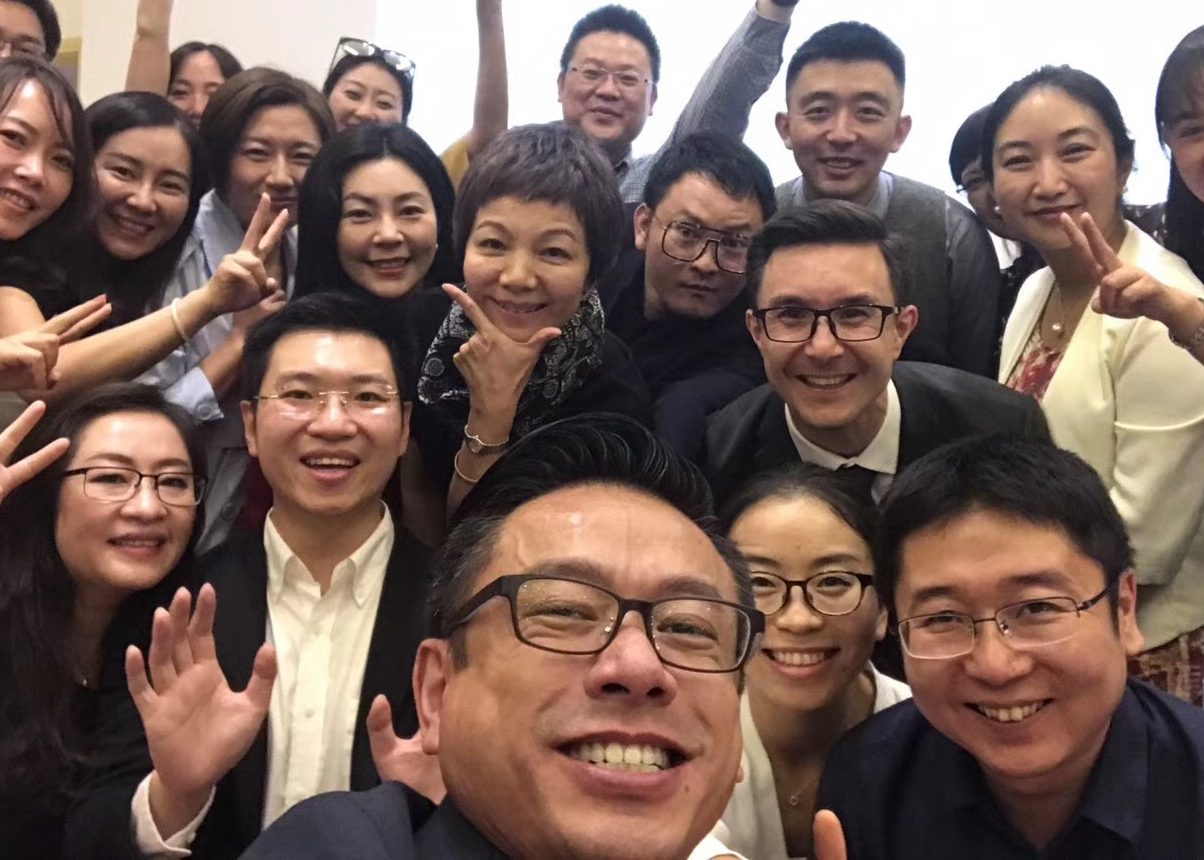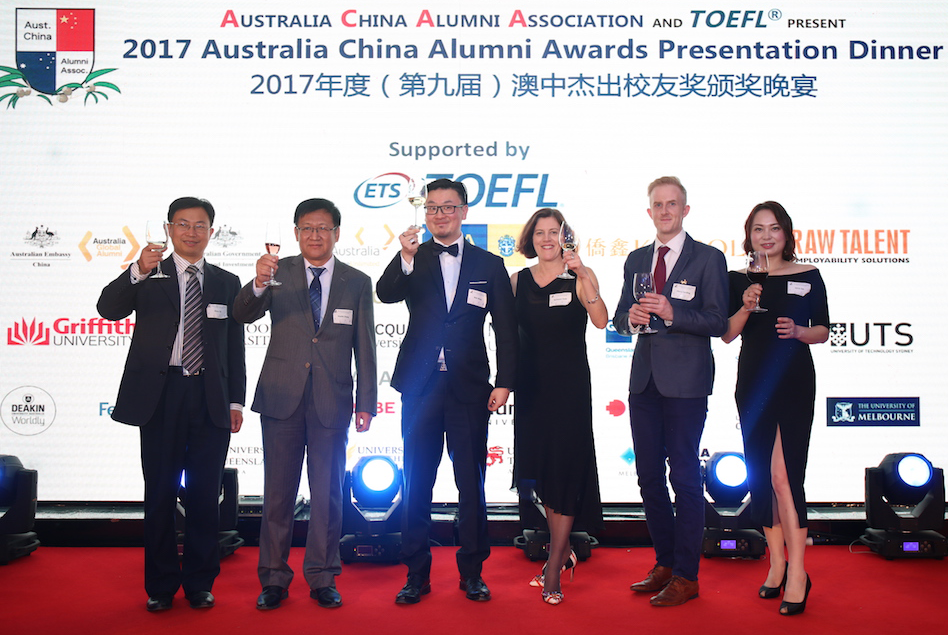 What the ACAA Offers
Our platform provides support and engagement for Australian alumni in China
in order to build a stronger Australia China community.
Our Partners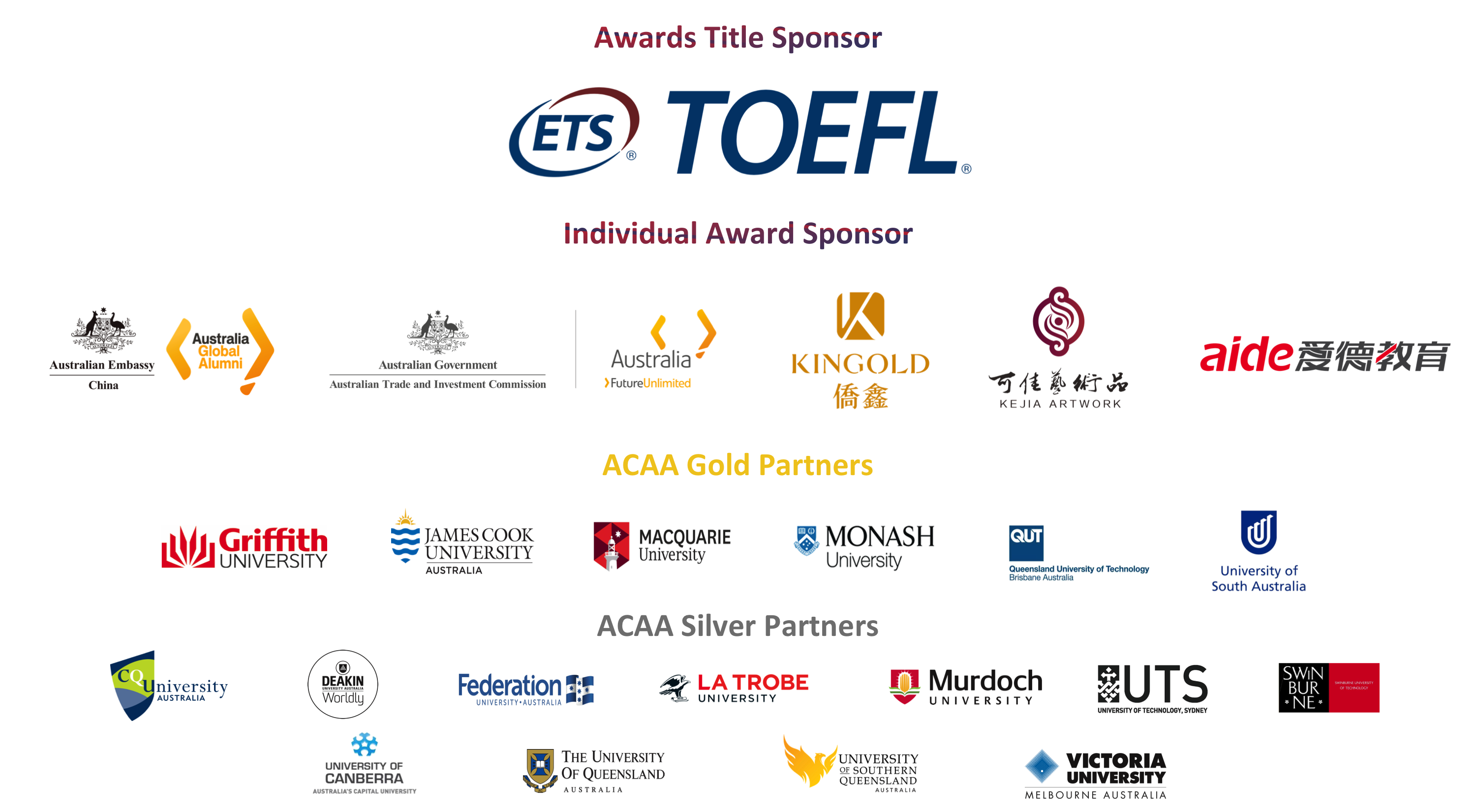 Ben Newman
Director of Development & Communications (Beijing)
BEIJING
bnewman@austchinaalumni.org
+86 10 8586 6259
Emily Liu
Marketing & Event Coordinator
BEIJING
emily@austchinaalumni.org +86 10 8586 6259
Melissa Tan Wegener
Director of Development & Communications
GOLD COAST
melissa@austchinaalumni.org
Mesa Chen
Director of Development & Communications (Guangzhou)
GUANGZHOU
mesa@austchinaalumni.org
+86 20 2237 3101
Tracy Zhang
Senior Manager, Development & Communications
GUANGZHOU
lei@austchinaalumni.org
+86 20 2237 3101
Keny Chen
Marketing & Event Manager
GUANGZHOU
keny@austchinaalumni.org
+86 20 2237 3101
ALUMNI MEMBERS
awards WINNERS
AWARDS NOMINATIONS
AWARDS ATTENDEES
Contact Us
Our team are based in Beijing, Shanghai, Guangzhou and Brisbane